Yay! That means one more day til the weekend! Woohoo! If you're like me, you wait all week for the weekend. I hope you gals are getting some good Fall pictures in. ;) I know I am!

Speaking of which, I did a Fall LO with my fabulous kit! It features my favorite things about Fall, thus the title. Duh! And I think I'm officially in love with wallet-size photos too! If you haven't tried working with these yet, I highly recommend it! They're so fun, and so much easier to fit a lot of them on a page! Anyway, here's my LO:

"Fall Faves"



And a few detail shots: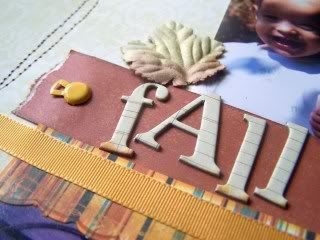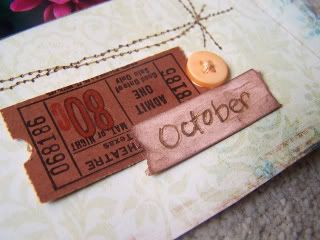 I turned my ticket upside down so it'd read 08 instead of 80 cents.

And this is another one I did with the Pop Fashion line of Camille's kit. I LOVE it so so so much! I mean, it's just perfect for my pictures! It's sooooo fun to play with! And I haven't run out yet! These kits are packed OUT!

Here's one of dd cooling off at the lake:

"Sittin' Pretty"



and a close-up of the embellie cluster



So that's all I have for you today girls. But I'm still playing with this kit! I've got a fun project to share with you next week, and another LO that's on my table as we speak! If you haven't snatched up a kit for yourself, I think you should hop right over and do it! Seriously, these kits are so worth it! And you'll see more from me soon! I hope everyone's having a great week, and going to have a fabulous weekend!

Deanna, out! (hehe! I've always wanted to say that! ;) )